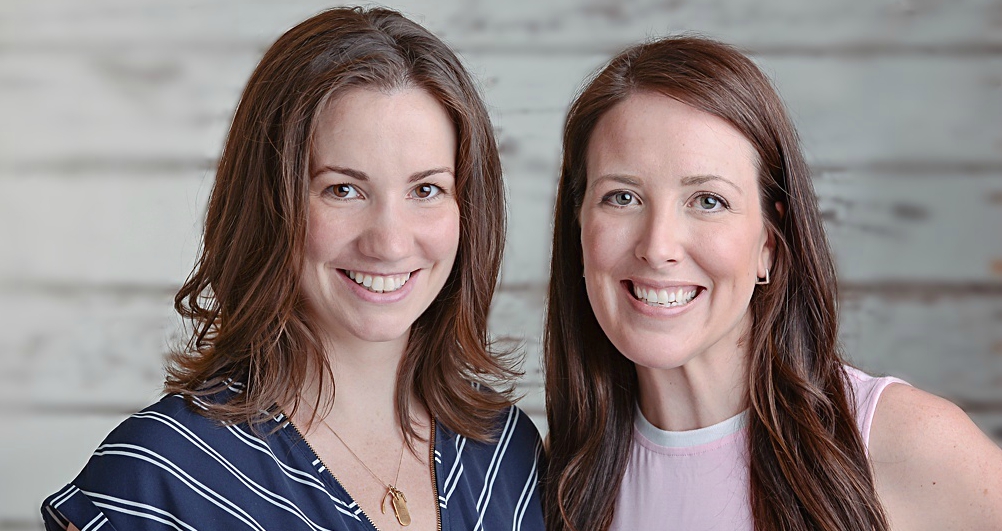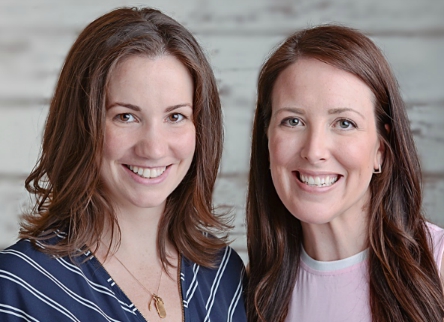 Montreal Prenatal Classes Taught by a Nurse and a Doula
The Best of Both Worlds
We believe that prenatal classes should be fun, interactive and give you a chance to get to know yourself and your partner better so you can prepare for the amazing milestone that awaits you- bringing your new baby home. Learning about birth and parenthood doesn't need to be boring- we know you want to be informed AND excited for what lies ahead.
At Birds and Bees Prenatal Classes we want to provide you with the most comprehensive and complete childbirth education in Montreal. We know you may have fears, anxieties and TONS of questions. As trained and experienced birth supporters from both sides of the medical model, we have attended over 300 births and have a wealth of information and guidance to offer in our classes. We want you to feel completely confident and prepared for the realities of a hospital birth, while also supporting you through your unique journey into becoming parents.
You want to enjoy this time and we know you want your prenatal class to be engaging and informative. We've created a comfortable atmosphere where you can learn about birth and what to expect with a new baby, while also finding other couples and families you can relate to. You may even make some new friends!
We can't wait to meet you and hope you'll join us! – Megan and Jessica
Detailed and Dynamic
Our prenatal classes are engaging, informative and will cover all the topics that you've been wondering about. Finally, your questions will be answered!
Perfect Location
Our classes are held in a bright, friendly space with comfortable seating for all. We're located in a popular mom and baby cafe in the heart of NDG.
A Savvy Duo
It's the perfect recipe for the most comprehensive prenatal classes in Montreal. Megan is a doula and Jessica is a nurse- together they can provide you with ALL the information you need.
Convenient Timing
Our Sunday classes are perfect for busy women and couples like you who want to be able to enjoy your evenings- at home, not at a prenatal class.
Montreal Prenatal Class Details
Upcoming WEEKEND Intensive Birds and Bees Sessions:
Our Sunday classes take place over two dates from 10am-4pm. This session is perfect for busy couples who want to spend a day together, meeting other couples and learning about what to expect on this wild ride towards parenthood!
March 18th and 25th- SOLD OUT – Please register for April

April 15th and 22nd
May 6th One Day Intensive 10am-5pm- Special Price $250
May 27th One Day Intensive 10am-5pm- Special Price $250
June 3rd and 10th
Cost: $295/couple, including coffee and tea. We take an hour lunch break and students are encouraged to visit NDG's amazing cafes and restaurants or bring their lunch to eat on location.
New! Intimate WEEKNIGHT Prenatal Classes from 7pm-9:30pm
Stay tuned for our 2018 dates. Please contact us to find out more!

Birds and Bees Montreal Prenatal Classes are held at:
Melons et Clementines, 5659 Sherbrooke St West, Montreal, H4A 2W6
Our classes may be fully covered through insurance, since we are able to write receipts as naturotherapists. Please see our FAQ for more information regarding insurance coverage.
Register Now
Our Prenatal Class Curriculum
Pregnancy
Creating a realistic birth plan
Understanding your options for birth
Packing your hospital bag
Preparing for the last weeks of pregnancy
Coping with pregnancy discomforts
Getting your home ready for baby
What to expect at your hospital
Diet, exercise and sex- oh my!
Signs of early labour
Medical conditions and emergencies
Labour and Birth
Am I in labour?
Timing contractions
When to go to the hospital
What if I go past my due date?
Understanding the stages of labour
Cesarean birth (planned or not)
Should I get an epidural?
Involving your partner- what's their role?
Coping with labour and managing pain
Breathing, birth positions and pushing
The moment of your baby's birth! What comes next?
Baby's Arrival
Skin to skin with your newborn
Learning to breastfeed
Your hospital stay
Bringing your baby home
Recovering from birth
Car seat safety
How to care for your newborn
Creating safe sleeping arrangements
Meal planning and support in the first few weeks
Baby Blues and Postpartum Depression
Intimacy with your partner
Connecting with other new parents
Community support and resources
Your Childbirth Educators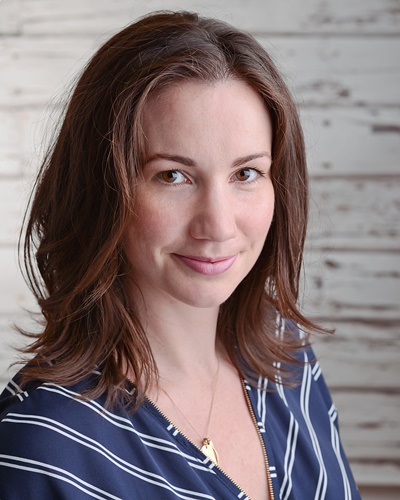 Megan Howarth
Certified Doula
Since becoming a doula in 2011 Megan Howarth has been supporting women and families in pregnancy, birth, and as they transition into parenthood. Megan's own experiences giving birth, breastfeeding and raising her two sons have shown her the importance of having support and community. Her passion for helping her clients be informed and confident is obvious through her enthusiastic and grounded support.
Megan is a certified birth doula with MotherWit and the only ProDoula certified doula in Montreal. She has extensive experience working as a birth doula in the hospitals in Montreal and also serves families as a postpartum doula. She has taken additional trainings and certifications to further her growth as a doula and to better support her clients including Adult and Infant CPR, Rebozo Techniques for Birth with Gena Kirby, and Homeopathy for Birth- MICH. Megan is also a Babywearing Educator, certified through CBS and is trained as a peer breastfeeding support through Nourri-Source.
Her passion for working with couples prenatally has lead her to also offer popular birth consultations and private prenatal sessions. To find out more about the services that Megan offers for expectant parents and new moms, please check out her website –Megan the Doula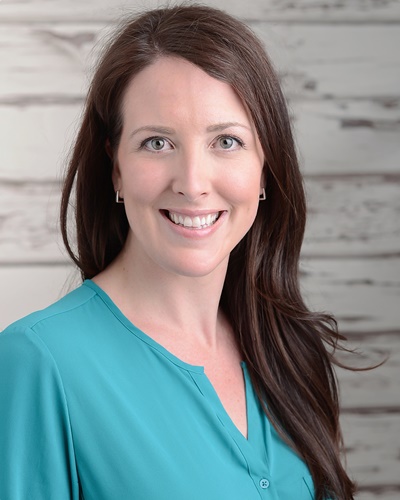 Jessica West
Registered Nurse
Jessica has been passionate about pregnancy, labour & delivery and newborn care for as long as she can remember. Upon completing her nursing degree, she received her post-graduate training in the birthing centre at the Royal Victoria Hospital in Montreal. It was there that she acquired a deep understanding of childbirth, the birthing centre environment, and learned important information to help prepare parents for their hospital birth experience.
After the birth of her son, Jessica also gained a fresh perspective on what it was really like to become a new mother. Her passion for the labour & delivery world expanded, opening her eyes to the need for improving prenatal education and postpartum support in the community. She then began volunteering with Nourri-Source, offering breastfeeding and emotional support to new mothers.
Jessica is a licensed CPR instructor with the Heart and Stroke Foundation, and also works directly with new parents through her private nursing practice. She continues to participate in opportunities to strengthen her support and professional skills, and is currently furthering her nursing degree at the University of Victoria.
For more information about the Infant CPR courses and private services that she offers please contact Jessica through our contact page.
Birds and Bees Prenatal Classes Might be Right for You if…
You're planning a hospital birth in Montreal and you want to be sure you're informed and prepared every step of the way.
You want a prenatal class where both you and your partner will feel comfortable and have fun.
You want a balanced view about birth and parenthood from two mothers who have been where you are.
Want to find out more?
If you have questions or need more information to be sure Birds and Bees Prenatal Classes are right for you, we're happy to help. Contact Us
Ready to Join us?
Our classes are designed to be exactly what you need to prepare and inform yourself for a great hospital birth in Montreal. Sign up Now!